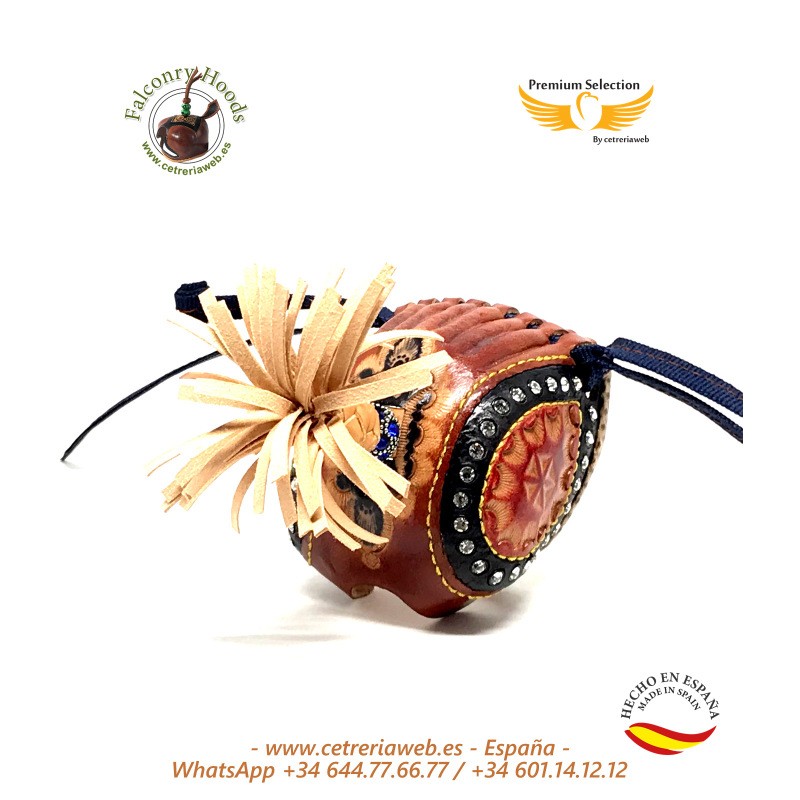  
The Dutch hoods are best suited for hawks.

Hoods elaborated with calf leather of first quality of EE. UU

Made in Tait lasts.

All the hoods of our catalog are made by a selection of the best national and international master craftsmen.
Both the dyes used and the ornaments do not use any type of chemical, everything is naturally to water or wax.

All our hoods are guaranteed with a perfect fit for the comfort of the bird.

Telf. / WhatsApp Spain 644.77.66.77 - 601.14.12.12

Telf. / WhatsApp outside of Spain +34.644.77.66.77 - +34.601.14.12.12
Data sheet
Compositions

1st quality leather

Styles

Hawks and eagles

Properties

Perfect adjustment
Dutch hood
Dutch hood made in black, red, orange and white.

Hoods made with top quality leather, both the dyes used and the ornaments do not use any type of chemical.

All our hoods are guaranteed with a perfect fit.

Made in Spain, 100% handmade production.
Product customization
Don't forget to save your customization to be able to add to cart
Security policy: our entire store is encrypted with SSL technology with which we guarantee the safe payment of your purchases.

Shipping policy: the time of each shipment will vary according to your location. For more information see our conditions of use.

Return policy: check all the conditions of return in section 9 of the conditions of use.