BS Planet 3401KB gps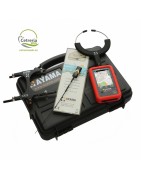 The most complete in the world, it has android, wi-fi and offline integrated maps.
BS3401 GPS falcon is the number 1 in the world in relation weight, distance, autonomy and power.
BS3401 hawk GPS can reach up to 150 km away in open field in GPS mode.
BS3401 hawk GPS has a battery life of the transmitter up to 15 days in GPS mode.
BS Planet 3401KB gps