Premium backpacks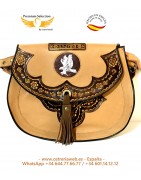 Buy the best backpacks for the practice of falconry, with premium skins and premium finishes.
Backpacks for men, women and children, here you can find several models and colors. Made with 1st quality skins: NAPPA and NOBUK.
If you would like any of these products in another color, do not hesitate to contact us.
Premium backpacks