Premium closed rings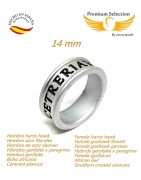 In this category you will find a premium ring model.
2 sizes available 13 mm and 14 mm.
2 Colors available in silver and gold.
Rings with flange so they do not damage the leg of the bird and at the same time the recording is indelible.
Premium closed rings
Showing 1-13 of 13 item(s)