Offer bags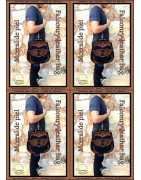 The best offers in backpacks for falconry. Here you will find sacks of sanity and premium leather with multiple pockets and in various colors black, brown, green etc ...
Our products are always of the highest quality.
All our products pass a quality control before being sent.
Offer bags
Sorry for the inconvenience.
Search again what you are looking for